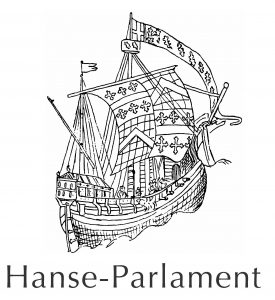 The Hanseatic Parliament (Hanse Parlament) is a non-governmental and non-profit organization of more than 50 business chambers (chambers of crafts, chambers of commerce and other similar bodies) around the Baltic Sea region with the common goal of promoting the small and medium-sized companies (SMEs), in particular in the fields of qualification, research and innovation. There is strong cooperation with the public sectors in the countries involved. The Hanse Parlament has been working on cooperation and promotion in the region since 1992.
The organisation has been and is implementing several EU-funded projects, also flagship projects within the EU Strategy for the Baltic Sea Region. In 2010 the Hanseatic Parliament established the Baltic Sea Academy, a non-profit network of 18 academic institutions with the common goal to bridge the gap between R&D institutions and SMEs.
Project manager:
Elina Priedulena holds Master's degree in sociology, pedagogy and geography from Georg-August University in Göttingen, Germany. Since 2011 she coordinates projects in Hanse Parlament, especially with the focus on vocational education, promotion of SMEs, innovation and energy issues in different EU programs: INTERREG, Erasmus+, Sector Skills Alliances.